LIFE LOGS VOL.3: LESSONS FROM APR 2017-SEPT 2017 [eBOOK]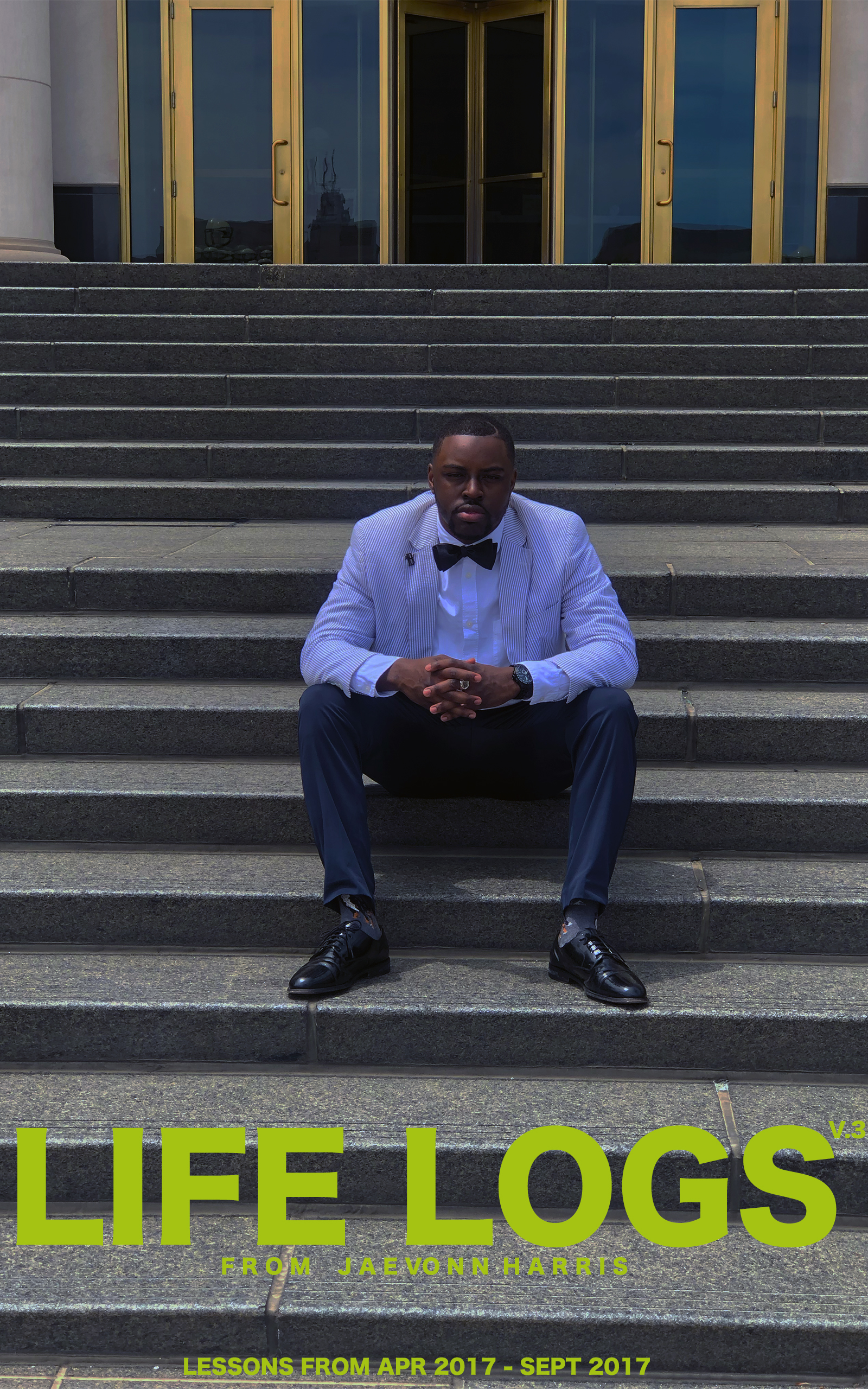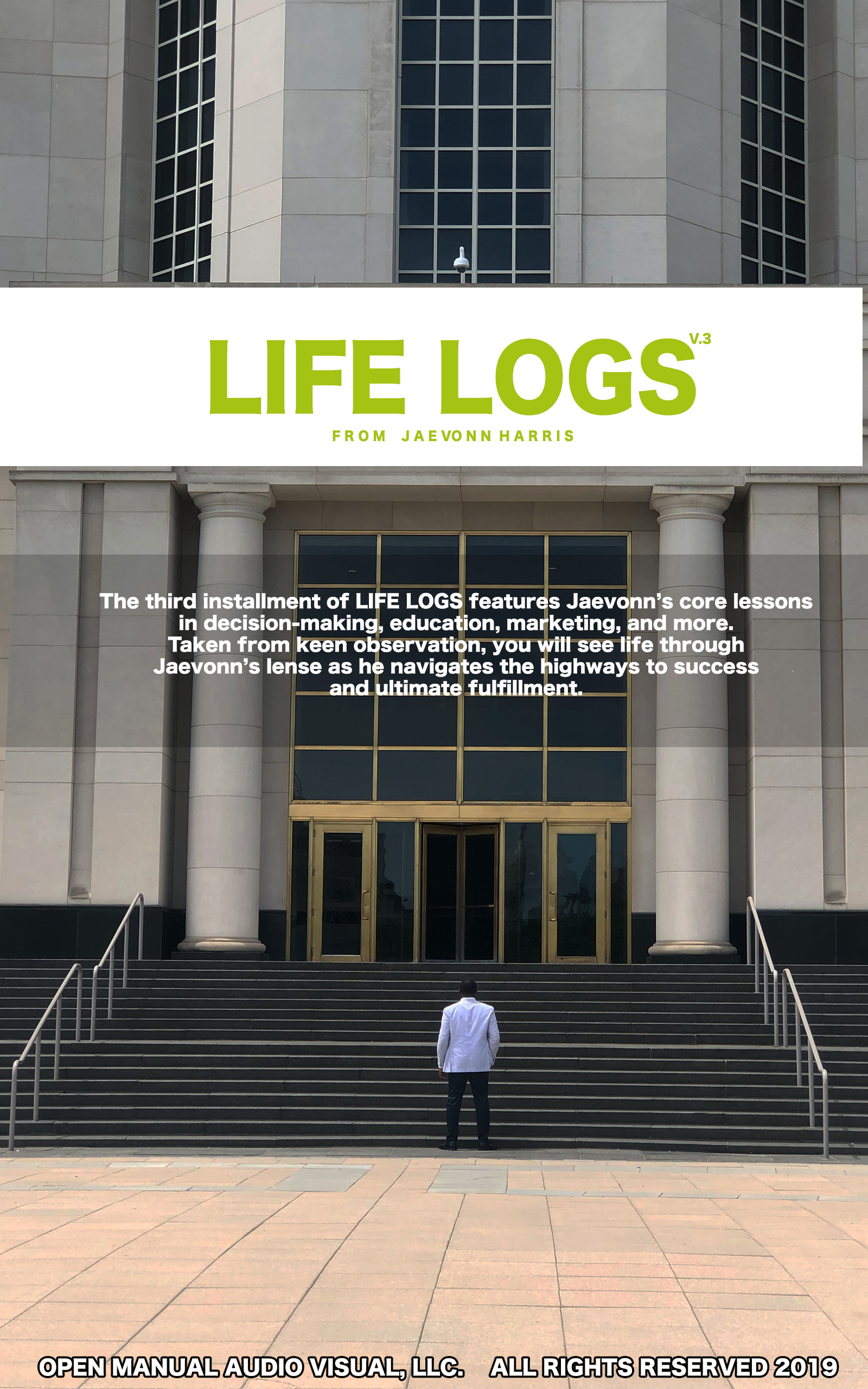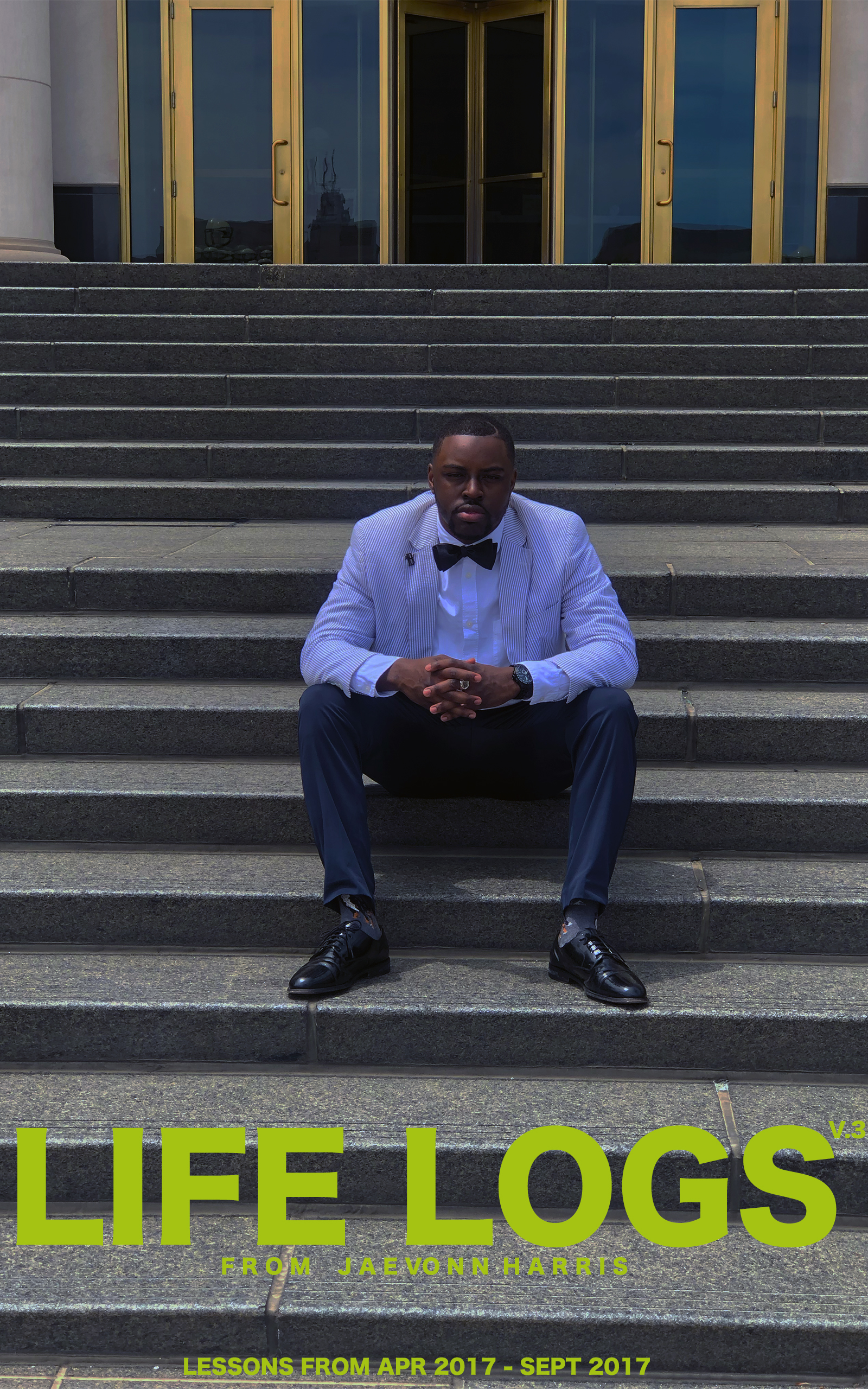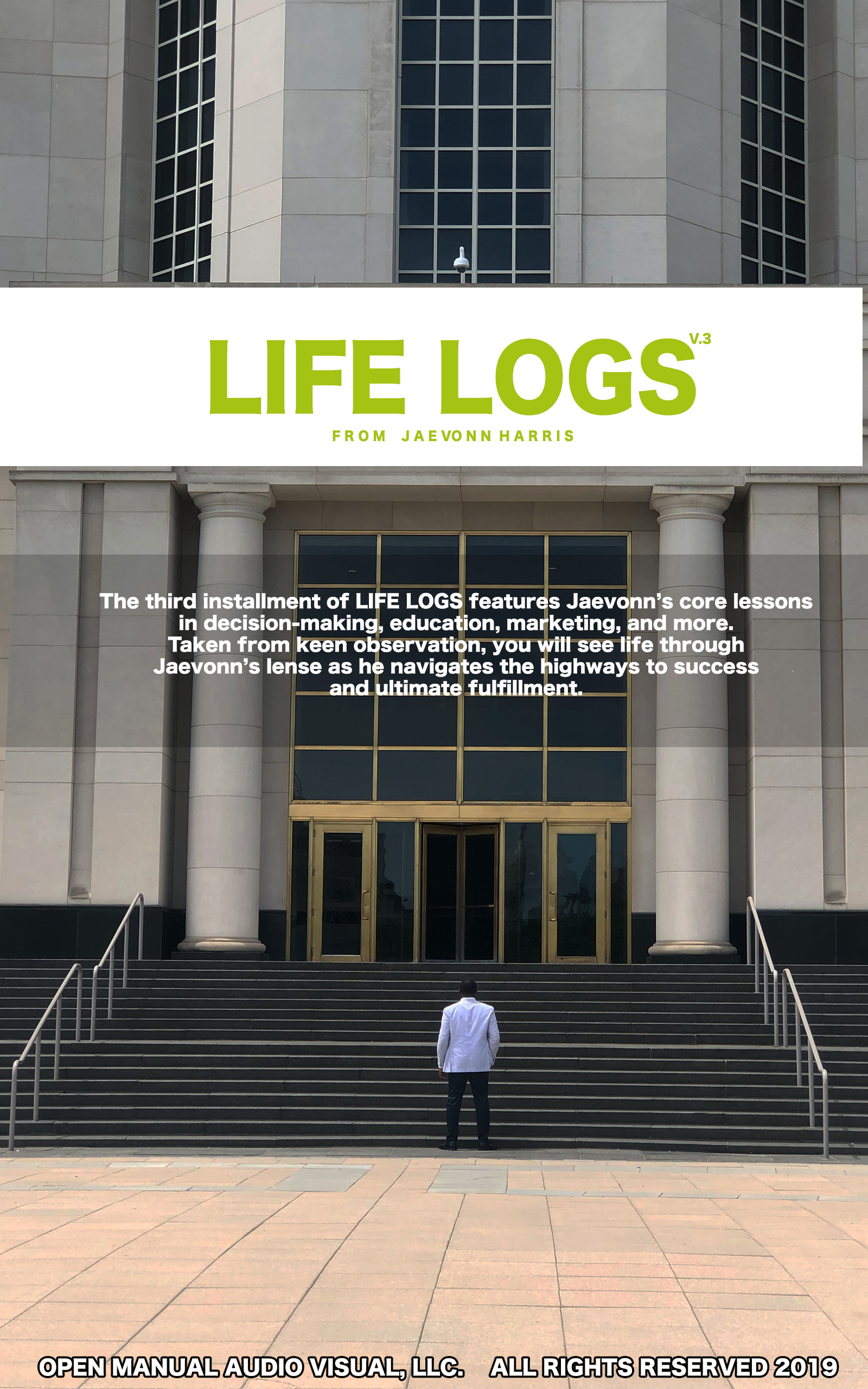 LIFE LOGS VOL.3: LESSONS FROM APR 2017-SEPT 2017 [eBOOK]
The third installment of LIFE LOGS features Jaevonn's core lessons in decision-making, education, marketing, and more. Taken from keen observation, you will see life through Jaevonn's lense as he navigates the highways to success and ultimate fulfillment.
-Life Lessons from APR 2017- SEPT 2017
-Published by OPEN MANUAL, AUDIO VISUAL LLC.
-Third Edition